Pillars Shares the Good with Smoky Mountain Service Dogs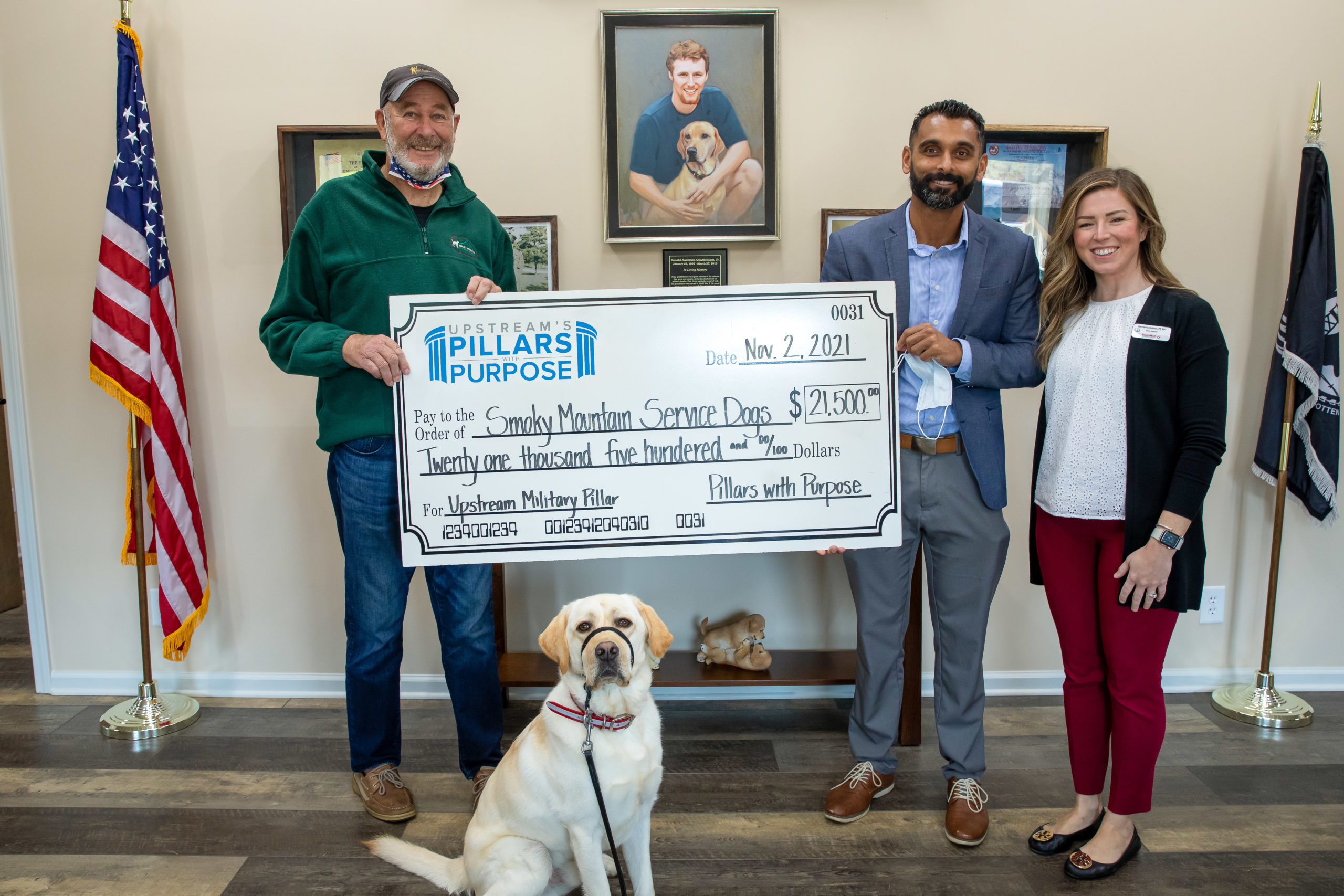 Thank you for your service!
On Veterans Day, we honor military personnel and their families.
This year Upstream's Pillars With Purpose has the very special honor of making a grant to Smoky Mountain Service Dogs. This organization enhances the physical and psychological quality of life for wounded Veterans by providing custom trained mobility assistance service dogs (at no cost to the Veteran).
Our grant of $21,500 will be used to raise and train a service dog that will be paired with a Veteran. We are thrilled to be part of this journey and will share "pupdates" as we go along!
To join in donating to the Military Personnel and Family Care Fund, please visit Our Donation Page
From left, Mike Kitchens, chairman, Smoky Mountain Service Dogs; Kerrianna Neilson, clinic director for BenchMark Physical Therapy's Oak Ridge clinic; Hemal Patel, RVP, Benchmark Physical Therapy.