Rising Up to End Hunger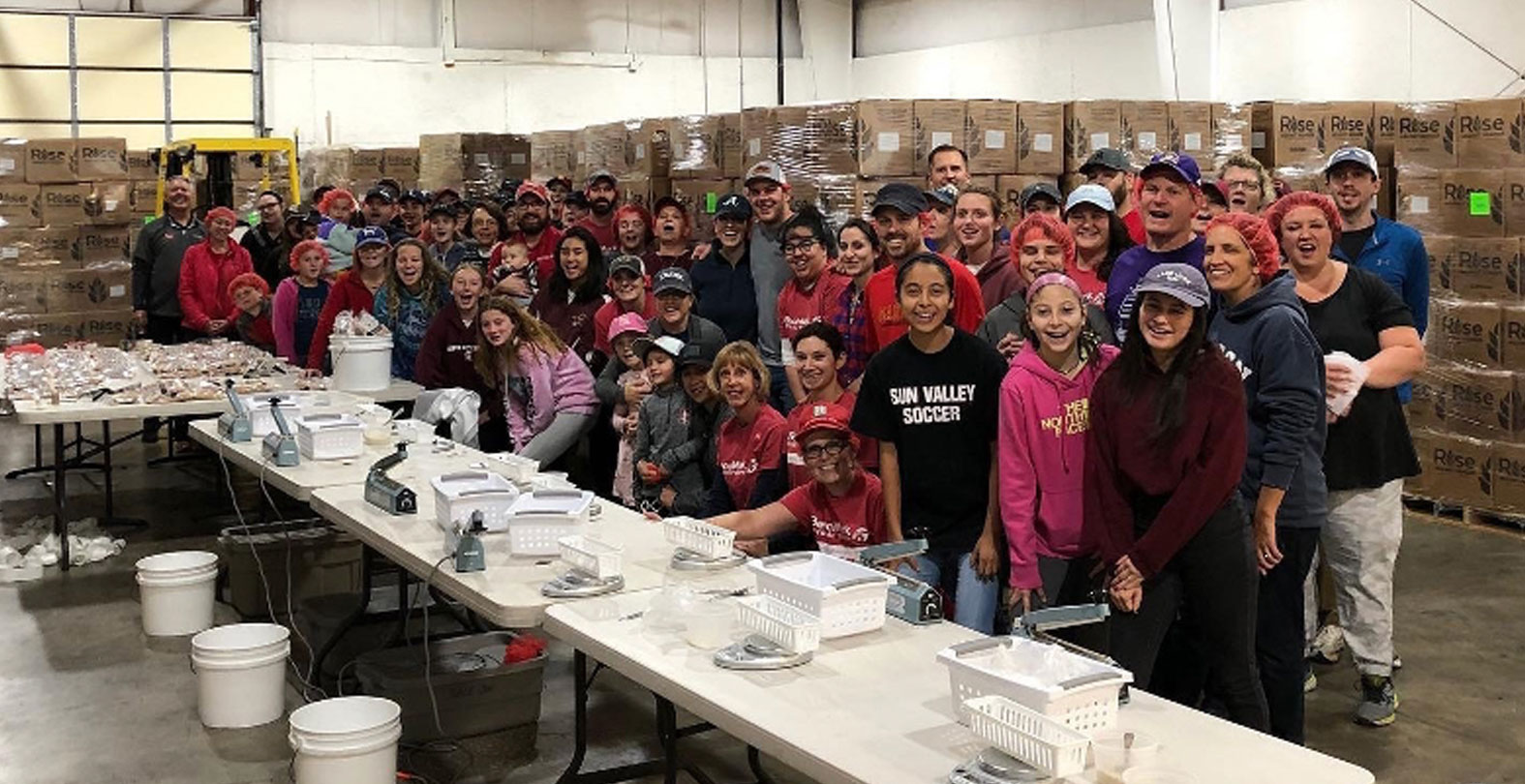 Volunteers packed over 200,000 meals at six sites across the country
Susan Guillen, the Upstream regional sales manager for Alabama and Mississippi, served as site leader for the Rise Against Hunger event in Birmingham the past two years.
Guillen said she was grateful "to work for a company that believes in serving and giving back" and for the opportunity to do it alongside colleagues, family and friends.
"It's exciting to see everyone come together," she said.
Besides Birmingham, Upstream associates, families, and community members convened Nov. 16 for Rise Against Hunger events in Charlotte, NC; Lenexa, KS; Atlanta, GA; Chattanooga, TN; and Hummelstown, PA.
A total of 775 volunteers packaged 200,232 meals, up from 180,360 meals in 2018, when five sites participated.
CEO Dave Van Name and his family participated in the Charlotte event, where Rise Against Hunger representatives recognized Upstream's partnership the past two years and discussed Pillars With Purpose's efforts to combat hunger.
Rise Against Hunger, which is based in Raleigh, NC, is on a mission to end global hunger by 2030. The nonprofit's website notes that the number of people facing hunger in the world dropped from 24 percent in 1990 to 10 percent now.
Upstream's involvement with Rise Against Hunger can be traced to David Harris, vice president of integrations and a member of Upstream's Pillars With Purpose executive committee. Harris originally participated in a Rise Against Hunger event at the church he attends in Chattanooga.
Casey Kalb was site leader in Chattanooga in 2018 and participated both years. His wife joined him, as did their two young children, all enjoying their time volunteering as a family. Kalb, vice president of operations (overseeing Kentucky, Tennessee, southwest Virginia and northwest Georgia), noted that that Chattanooga volunteers came from near and far.
"People are really hustling," Kalb said of the pace at Rise Against Hunger events, "but having a great time."